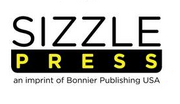 Sizzle Press is an American-based publishing company. They are a licensing company that writes books for various other licensed companies.
Involvement with The Grossery Gang
Sizzle Press, with licensing from Moose Toys, are the writers of the books The Grossery Gang: Welcome to Cheap Town!, The Grossery Gang: Gross Jokes, The Grossery Gang: Collector's Guide, The Grossery Gang: A Gross Christmas!, The Grossery Gang: Inside the Yucky Mart: Seek and Find, The Grossery Gang: A Rotten Easter!, and The Grossery Gang: Spoiled Stories: A Foul Fill-Ins Book.
Trivia
The company has also released books for Shopkins, another Moose Toys property.
Ad blocker interference detected!
Wikia is a free-to-use site that makes money from advertising. We have a modified experience for viewers using ad blockers

Wikia is not accessible if you've made further modifications. Remove the custom ad blocker rule(s) and the page will load as expected.